Glenmore Lodge partners with hōu Canoes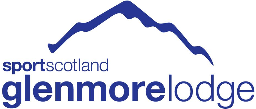 Glenmore Lodge first entered into a partnership with hōu Canoes in February 2015 who came on board as the official canoe sponsor.
Glenmore Lodge says: "We am delighted that hōu Canoes are our canoe partner. The brand represents excellent quality and they are manufacturing an excellent range of open canoes. Using the latest technology and materials their boats offer first-rate durability and strength – which is perfect to meet with the requirements of the Glenmore Lodge canoe courses".
The new partnership offers course participants the option to use the hōu range of canoes which include their three layer PE boats – hōu 13, 14, 15, 16 and Prospector models. Annually the boats will be replenished which presents course participants with continuous access to market leading boats. Glenmore Lodge instructional staff will have the opportunity to provide feedback on boat designs and features which will in turn influence future developments to the hōu Canoe range.
"As Scotlands National Outdoor Training Centre, we are frequently approached by companies interested in working with us, this means we are fortunate enough to be able to work with the best companies in each field. We don't just work with anybody. The Cairngorm plateau, our coastline, our rivers and lochs, can all be extremely hazardous work places in the wrong conditions, especially if you have the wrong equipment. That is why we extensively test all of our partners' kit, before agreeing to work with them. It also means that they receive continual feedback from one of the harshest real life testing environments available.
Very high on our list of criteria is that our partners are ethically minded. We care passionately about the environment and the sustainable use of it, therefore we check thoroughly that our partners believe, support and act according to this. The other important factor is build quality. Our instructors place a huge burden on their equipment, in some cases more than an average customer's life time of product use in less than a season. None of our instructors would be happy to use kit that was not built to last and function well in the conditions they work in. This is why you can trust the recommendations of our team and have faith in the products we use.
The key goal of our partnerships is to ensure that you, our customers, have access to the best possible kit, available through our stores, optimising your learning experience. We highly recommend taking the opportunity to test the equipment we have, before you start shopping yourselves".

To install this Web App in your iPhone/iPad press
and then Add to Home Screen.