hōu are our Brand Ambassadors?
We have a group of Brand Ambassadors who are in our boats every day, putting them through their paces, using them with their clients and paddling them for fun! They are adventurers, the explorers, the coaches and the mentors. Having their feedback allows for us to constantly improve and innovate our products and is essential for us as a company. Without their input, our boats simply wouldn't be as good as they are. So hōu are they.....?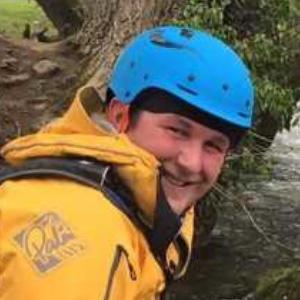 Grant Dolier

Over the years paddling has taken Grant Dolier all over the UK and further afield to Europe and Canada. His passion has led to him working as a Professional Outdoor Practitioner, predominantly in Argyll, on the West coast of Scotland.
"I'm super excited to work with hōu. I've been paddling since my early teens and now get the joy of spending most of my time on the water, whether coaching, guiding, going on expeditions or just messing around with friends".
Grant enjoys his time off the water testing good beers!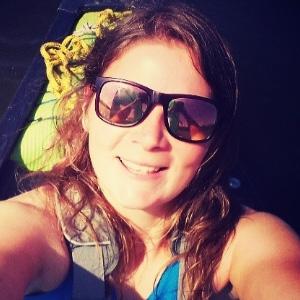 Lyndsay Mcphee
Lyndsay Mcphee is a true Northern Irish next generation coach and one of only a handful of young multi-discipline female coaches. She is a highly talented paddler, coach and guide who works throughout Ireland, UK and Europe. If Lyndsey is not on the water for work reasons, she is on it pushing her own paddling to new levels.
"I am driving to change the profile of canoeing and increase participation amongst the younger generation and female paddlers and I am super excited to gain my Title as First Lady for Hou Canoes and look forward to continuing to share my passion and drive for canoeing with Team Hou."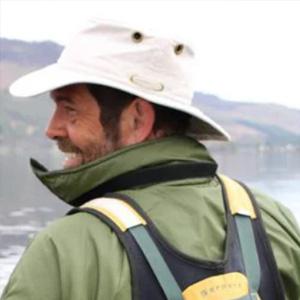 Andy Oughton
Andy is a well known and highly respected Canoe Coach and Coach Educator. Based in the middle of the UK he is always off on his travels by canoe in all directions. Andy was founder and part of the team who paddled the Bliss Canoe Trail in 2017, over 800 miles round the inland waterways of the UK. www.blisscanoetrail.co.uk
He can normally be found sharing his experiences and knowledge at all good canoe symposiums or helping out with getting more people paddling at his local activity centres.
When Team Hou is 'on tour' Andy can often be found after a day on the water 'testing the wine' and cooking up great meals with Grant in what ever kitchen facilities we find :-)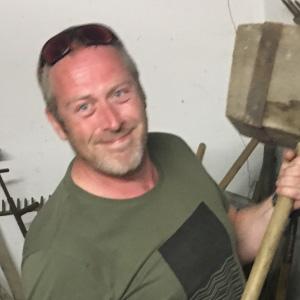 Nigel Conway
Nige is a great team player (despite the picture!). He has been in canoe coaching for most of his life and his passion for being on the water knows no bounds. Nigel can usually be found either coaching or overseeing one of his canoe hire operations on the river Severn, or as pictured above, developing his latest home made paddle!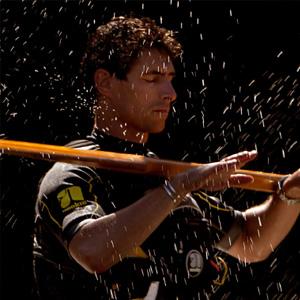 Bill Mattos
Bill Mattos is a certifiable lunatic with little or no regard for his personal safety. After 20 odd years (and they were very odd) as CEO, chief test pilot and janitor of Nookie, he finally saw sense and moved to the French Alps to throw himself off mountains and write books about how you're doing everything wrong. He's now returned to his spiritual home in Cornwall to paddle open boats to and from the pub and teach his four year old that adrenalin is the way forward.
See what Bill has been up to here......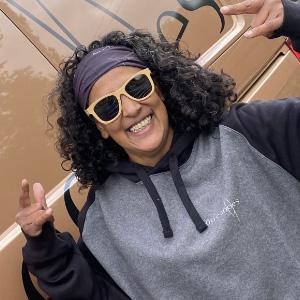 Lina Patel
Lina brings a whole big heap of fun and love to Team Hou. Her early paddling career was mainly with two blades but when she realised that canoeing was so great as an inclusive family past time she never looked back. Lina has spent most of her life working in the outdoors having gained an Outdoor Education B.Ed Hons degree from I.M.Marsh she then continued with paddlesports qualifications throughout her working life. Lina's main focus is using canoeing as a tool to enable Journeying in a way that helps folks with their Health and Wellbeing as well as Personal Development. Look out for Lina when you are out paddling, you won't miss her in her custom orange Prospector!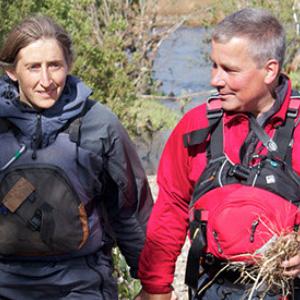 Tom & Anna Sibald
Tom and Anna Sibbold spend lots of time in centres, encouraging and qualifying the next generation of coaches. They've joined the hōu team partly because they have been searching for a boat that will inspire centre staff to love canoeing, not just 'do' canoeing. "Price and durability are challenges in a centre, and hōu are definitely taking on that fight".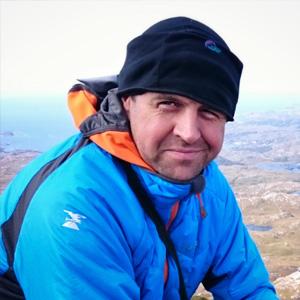 Adam Evans
Adam is a highly respected professional canoe guide and coach. His work focuses heavily around the outdoors being a beautiful tool to develop people in their life. Canoeing in small groups in the wilds, and journeying ethically helps him deliver personal development experiences alongside therapeutic coaching.
He's definitely more about the inner journey and experience.
"I saved up and bought my Hou Prospector with my own money. I think that says lot about how much I value this versatile canoe for all my expedition work".
After having seen the way Adam works Hou Canoes was delighted to welcome him into Team Hou.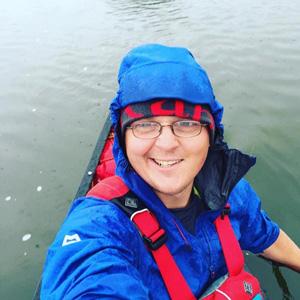 Mike Ryder
As a professional Paddle sport coach and one of only a handful "new" Level 3 canoe coaches, Mike Ryder works all around the UK and beyond and loves seeing people develop their paddling, whether its the first tentative strokes or becoming a coach.
"I'm excited to work with hōu Canoes, the range offers something for everyone and its always awesome to see great equipment coming from the UK".

To install this Web App in your iPhone/iPad press
and then Add to Home Screen.